Earth Science Laboratories expands with new General Manager for Agriculture
Veteran agronomist sets sights on innovation and bringing new products to market.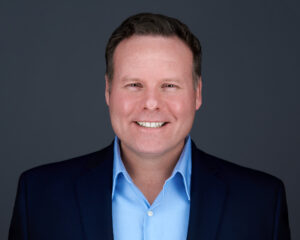 ROGERS Ark. – Earth Science Laboratories (ESL) has welcomed a new member to their management team. Matt Quist joined ESL in March as the General Manager for Agriculture. Quist now leads a team using ESL's unique platform chemistry to develop products for agricultural water treatment, crop nutrition and disease control.
Quist has over 17 years of experience in the agriculture industry. He holds a bachelor's degree in Agronomy and Crop Science and a master's in Plant Sciences from California State Polytechnic University-Pomona along with certifications as a Professional Agronomist, Crop Advisor, and Agricultural Pest Control Advisor. He has previously held positions as a research horticulturist, agronomist, and most recently as the National Director of Agronomic Solutions for Wilbur-Ellis.
With extensive experience in agricultural research and global marketing, Quist is already setting his sights on new avenues for ESL. "We have a lot of exciting research that we've done that is ready for the market," Quist said. "The opportunity that we have in the Agriculture division is to introduce and supply innovative new technologies that have potential to revolutionize an already established industry."
Quist's ambitions now merge with ESL's innovative products. "My interests have always been in technical applications that bring value to the agriculture industry. This is exactly the kind of work I am excited to see happening at ESL."
Earth Science Laboratories Agriculture Division develops advanced chemistry for applications in commercial agriculture and aquaculture. ESL Ag products include adjuvants, micronutrients, algaecides and fungicides. More information is available at eslagri.com.