New water treatment technologies a key focus of incoming General Manager at Earth Science Laboratories
Water industry veteran will focus on growth through services and new water treatment technologies.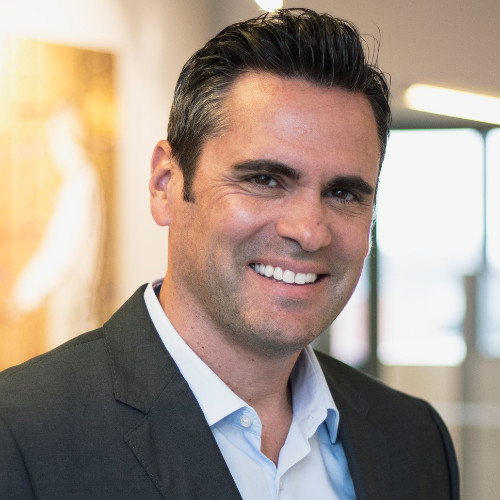 ROGERS Arkansas, October 5, 2020 – Earth Science Laboratories is expanding to create new opportunities in the water treatment industry. Roderick Abinet joined ESL in August to helm the company's Municipal Water division. The division has been a mainstay at ESL as the Northwest Arkansas based platform chemicals company has grown rapidly over the past five years.
Abinet is a water industry veteran with over 24 years of experience. He began his career as a Quality Control Manager at a ferrous chloride plant in Fontana, California. That company grew exponentially and was soon acquired by Kemira, a global chemical company specializing in water intensive industries. For the past five years, Abinet supervised applications and business development for Kemira in Europe, the Middle East and Africa. He recently returned to the US to start a new chapter with ESL.
Abinet was drawn to ESL by the company's versatile chemistry and patented manufacturing process. "I like working with new technologies and I love innovation" said Abinet. "ESL's platform has potential to drive innovation in multiple segments of the water treatment industry—even areas where the basic chemistry hasn't changed for thousands of years."
ESL CEO David Nicholas added that Abinet is ideally suited to the position. "Roderick is a creative thinker and a capable manager" said Nicholas. "The new experience and energy he brings to ESL will help us position the company as a global leader in new water treatment technologies. We are thrilled to have him on board."
Earth Science Laboratories Inc. develops and manufactures advanced chemistry for municipal, agricultural and recreational applications. EarthTec® controls algae and cyanobacteria and kills zebra mussels. AgriTec® controls algae, bacteria and aquatic pests in commercial and agricultural water systems. PristineBlue® is a complete Pool and Spa Care System. AlgaeShield® is a 30-day pool algaecide. More information is available at earthsciencelabs.com.