Earth Science Laboratories expands research and development
Earth Science Laboratories adds new laboratory director to research and development team.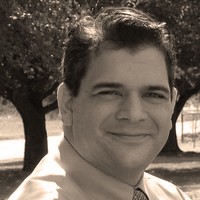 BENTONVILLE, Ark. – Earth Science Laboratories (ESL) is expanding its Research and Development division. John Hatten joined ESL in February to direct the company's Arkansas laboratory. Hatten holds a Ph.D. in Organic Chemistry with a decade of accomplishments in the chemical industry.
Hatten managed the Agriculture Laboratory at the University of Arkansas for two years before joining ESL. His previous experience includes terms as a Senior Scientist/Lab Manager at Alcon Laboratories, Analytical Food Laboratories (AFL) and Novartis. Each position required a unique combination of technical mastery and creativity.
The prospect of developing innovative product testing processes for a growing company drew him to ESL. "We have unique formulas that are already doing amazing things," Hatten said. "I'll be working closely with the rest of our science team on one basic question: what more can we do? That's exciting!"
ESL CEO David Nicholas noted that Hatten's skills match the company's needs well. "John has what it takes to help propel our research and development," Nicholas said. "He is a qualified lab director and innovative scientist. We are proud to welcome him to ESL."
Earth Science Laboratories Inc. creates advanced water treatment products for municipal, agricultural and recreational applications. EarthTec® and EarthTec® QZ control cyanobacteria and kill zebra mussels. AgriTec® controls algae, bacteria and aquatic pests in commercial and agricultural water systems. PristineBlue® is a complete Pool and Spa Care System. More information is available at earthsciencelabs.com.